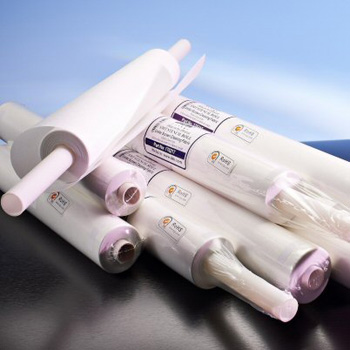 173450 DEK Stencil Roll, 440mm SMT USC Roll, 12m length, (for MPM printers)


In Stock: 0 ea

Add to order/quote



176215 DEK Stencil Roll, 515mm SMT USC Roll, 11m length (for DEK printers)




In Stock: 595 ea




Online Price: $11.60/ea

Add to order/quote



176216 DEK Stencil Roll, 400mm SMT USC Roll, 11m length (for DEK printers)




In Stock: 375 ea




Online Price: $10.00/ea

Add to order/quote



178907 DEK Stencil Roll, 500mm SMT USC Roll, (for EKRA printers)


In Stock: 0 ea

Add to order/quote



431524 Stencil Roll, 607mm SMT USC Roll - 620mm core (Long Board Cleaner), DEK


In Stock: 0 ea

Add to order/quote


StencilRolls

Stencil Rolls
DEK SMT High Performance Cleaning Rolls are engineered to boost productivity and yield, reduce the risk of defects and minimise rework. An ideal choice for a superior clean of the stencil underside.
Why choose DEK? Poor quality cleaning rolls lead to blocked apertures, low transfer efficiency, bridges and solder contamination. This is why our quality cleaning technologies feature the attention to detail that only DEK can deliver to completely eliminate these inefficiencies. For example, our post-manufacturing compression process reduces the risk of lint, while our minimum length roll is still long enough to minimise changeover without exception.
The result is low lint levels, an ability to clean a variety of apertures, rapid dispense, effective wicking and ongoing productivity – the perfect foundation for your print process.
Developed by the manufacturers of the worlds leading printers

RoHs Compliant– No contamination during manufacture of roll

Suitable for DEK, MPM and Ekra cleaners, plus advanced understencil cleaners such as DEK

Cyclone technology 11 metres minimum length reduces number of changeovers and total changeover time on DEK platforms

44 metre length available for latest MPM platform