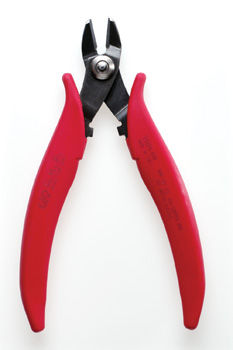 TRR-58 CUTTER, MACRO, CHAMFERED CUT, 10G




In Stock: 15 ea

Add to order/quote


TRR-58
CHP Macro Cutter, TRR-58
Chamfered Cut MACRO CUTTER

• Tool for a chamfered cut
• Stronger version of the TRR-58-G model

Part Number: TRR-58
Steel: 3.0 mm
Cut: Chamfered
Max cut: 10 AWG
Handle: NA
Part Number (with safety clip): TRR-58-A

Note: Max cut is determined with copper wire. To order tool with black dissipative handles, add the suffix –D to the part number (i.e. TRR-58-D).